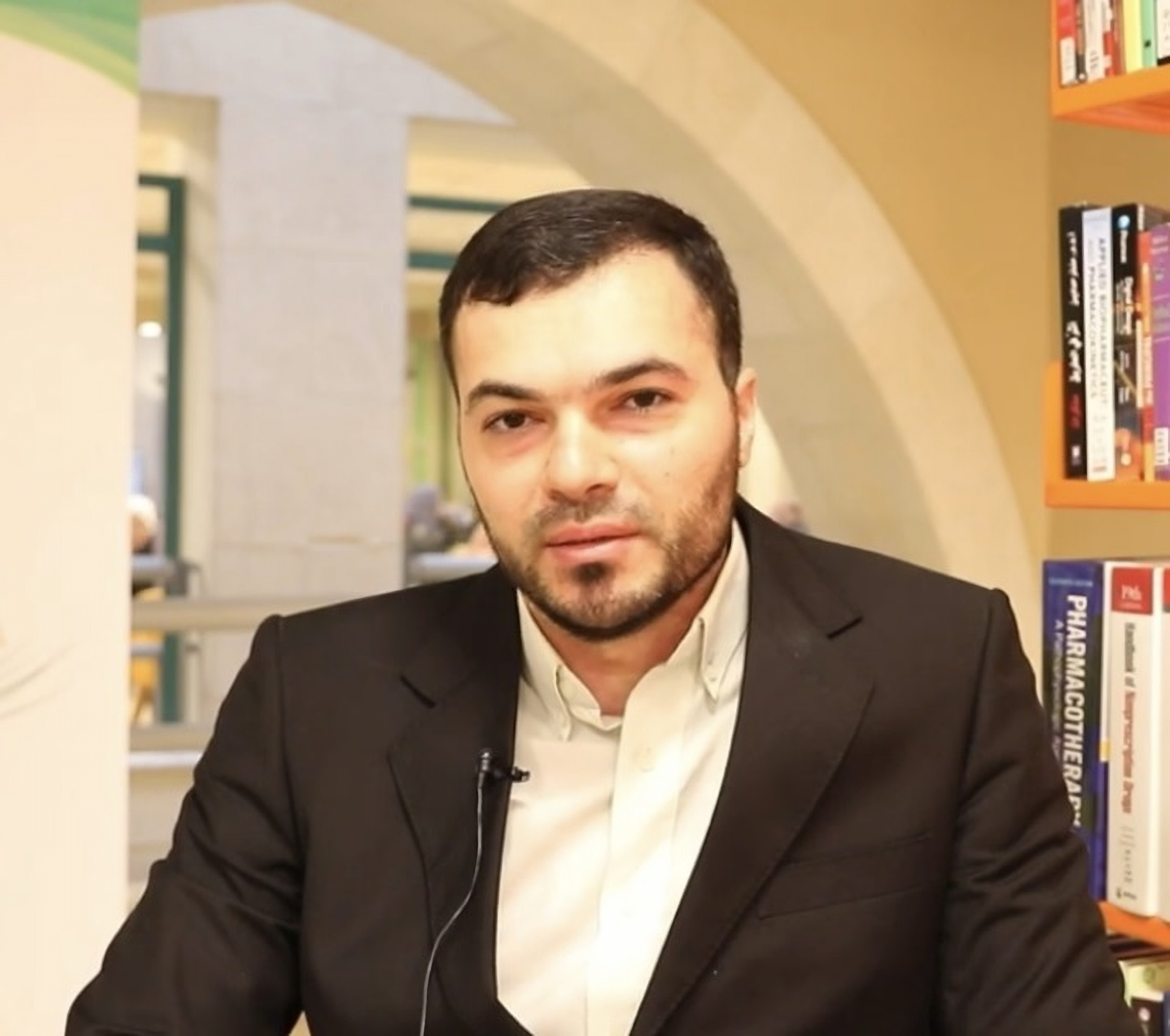 Dr. Ahmad A. Hanandeh 
Head of the Statistics Department
Faculty of Science - Department of Statistics
This email address is being protected from spambots. You need JavaScript enabled to view it.
 Overview
The department of Statistics at Yarmouk University is the only statistics department nationwide. The department is a small cohesive unit that enjoys an energetic environment with a rich history of teaching, contributions in research, and consultations. The vision of the department is to produce quality graduates who are employable and capable of using statistics in many fields, and also are able to do research for the development of its own discipline as well as in other disciplines. The department's graduates are in demand in the job market and have attained levels of recognition at many universities, research institutions, and corporations.
The roots of the Department of statistics lie in the Department of Mathematics at Yarmouk University. 1977/1978 marks the establishment of the department of statistics and it started to offer service courses to students from departments of Mathematics, Economics and Administrative Sciences. In 1978/1979, department of statistics started the minor program in Statistics.
As the department developed and expanded academically and resource wise, in 1980/1981 department of statistics split and it started a program offering a bachelor's degree in Statistics major. In 1982/1983, a Master's degree program was initiated with an emphasis on Applied Statistics, Mathematical Statistics, and Probability Theory. The department of Statistics also offers some statistical courses for other departments at Bachelor's and Master Levels.
The department maintains a permanent concern to include all new developments in both applied and theoretical statistical sciences. The department revised its study plans on two stages; the first milestone occurred in 1997/1998. While the second milestone occurred in 2007/2008 more emphasis was placed on statistical software packages besides developing the applied and theoretical aspects of the curriculum.
The department has two modern, well equipped, computer labs with nearly 50 computers. The department pays attention to involving famous statistical packages as SPSS, R, MINITAB and SAS in various courses.
The Department of Statistics in enriched with a well educated and experienced faculty members including (13) Ph.D. professors and (4) M.Sc. lecturers.
Since the inception of the department, nearly (1500) students have graduated with Bachelor's and Master's degrees in Statistics. For this academic year (2017/2018), there are 200 undergraduate and 31 graduate students involved in the programs.
 Vision
The department aspires to be a national distinguished statistical leader recognized for the quality in teaching and learning and data analysis.
 Mission
Being the only department in Jordan offering a degree in statistics, we offer educational opportunities for students at both the graduate and undergraduate levels by blending the theoretical and applied statistical aspects. Our goal is to provide a quality education and training to the new generations to be pioneer in research, experimental design, data analysis and consultation.
Program Details
Program Title

BSc in Statistics

Level of Study

Undergraduate

Final  Qualification

Bachelor

Faculty

Faculty of Science

Department

Statistics

Other Department (s) Involving in Teaching the program

Mathematics

Mode of Attendance

Full-Time

Duration of the Program

Four Years

Total Credit Hours

134

Language of Instruction

English

Entrance Requirements

Regular Admission

There are mainly three conditions that MUST be met to admit students at the Statistics  program:

1.      The student MUST hold a Jordanian high school (Tawjihi) certificate in scientific track or an equivalent certificate from an admitted entity.

2.      The student MUST hold a Jordanian Nationality.

3.      The high school (Tawjihi) GPA MUST be 65% and above or an equivalent rate.

 

Parallel Admission

The parallel admission applies the same conditions as the regular one, except that students are directly admitted by YU; not UAU. Students who have not succeeded in the UAU competition are, usually, apply to parallel admission. They MUST meet all the three conditions of regular admission in order to apply for the parallel one. The applications from international students (who have Jordan Nationality) are evaluated at the registrar office according to the available seats. Available seats are specified according to the student-faculty ratio at the Department of Statistics. Students compete according to their GPAs on the available seats. The only difference between parallel and regular admissions is the registration fees.

 

International Admission

The international admission applies to non-Jordanian students; who do not hold Jordanian nationality. The admitted students MUST hold an equivalent high school (Tawjihi) certificates in scientific track that are accredited and approved by Jordanian Ministry of Education (MOE). Furthermore, the high school GPA MUST be 65% or above. The applications from international students are evaluated at the registrar office according to the available seats. Available seats are specified according to the student-faculty ratio at the Department of Statistics. Students compete according to their GPAs on the available seats.

Enrollment Data

 

 

Academic Year

Enrollment Year

Total

Undergrad

Total

Grad

Degrees Awarded

1st

2nd

3rd

4th

Bachelors

Masters

Current Year

 

2022/2023

FT

328
 
 
 
339
11

X

X

PT

0

0

0

0

0

0

2

 

2021/2022

FT

232
95
21
17
365
53

X

X

PT

0

0

0

0

0

0

3

 

2020/2021

FT

95
21
17
75
208
58

X

X

PT

0

0

0

0

0

0

4

 

2019/2020

FT

21
17
75
34
147
60

X

X

PT

0

0

0

0

0

0

5

2018/2019
FT
17
75
34
120
160
58
X
X
PT
0
0
0
0
0
0

Program Regulations